AndžlskŠ Hora
---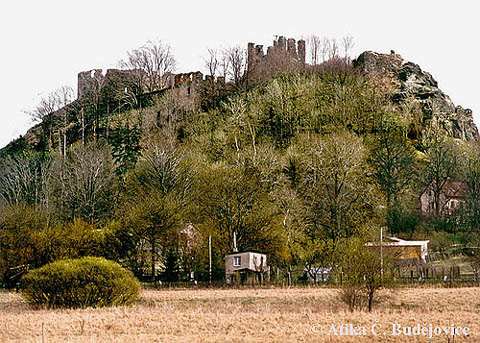 &nbsp&nbsp AndžlskŠ Hora (8 km to the southeast from Karlovy Vary)

&nbsp&nbsp The castle was established probably by the barons from Rżzmburk sometime before 1390; among famous holders in the 15th century should be mentioned for instance the Emperor Zikmund, the family of älik and the Dukes from Plauen, opponents of King George from Podžbrady whose army conquered the castle in 1469 after a longer siege.
&nbsp&nbsp In 1645 then already seldom inhabited AndžlskŠ Hora was looted by the Swedes and after fire in 1718 the family of »ernŪn and further owners left the castle to its fate. The ruin of the castle stands on top of a basalt knob and with its high position it dominates the whole area.