Tábor
---

Informační centrum, Žižkovo nám. 2, Tábor
Tel. +420 381 486 230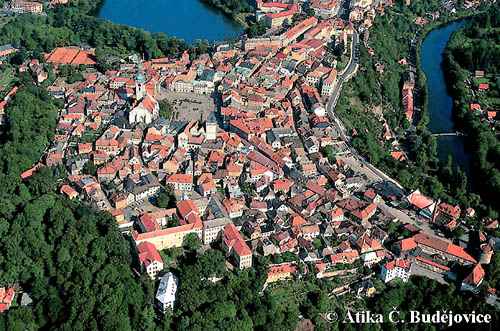 &nbsp&nbsp The south Bohemian Hussites built their fortified military camp on the site of an old castle above the valley of the Lužnice river around 1420 which soon evolved into a town. Its greatest construction development came about after 1437 when King Zikmund elevated Tábor to a royal city and provided it with numerous prileges. The construction of the town-hall was begun in 1440 (it was not completed until 1521) with unusually large central hall. Today there is a museum with the exhibition "The Hussites" in the building and a picture gallery of art of the Hussite museum of Tábor. At the entrance on the ground floor there is the entrance to the Tábor underground corridors which are open for the public in the length of about 800 meters. The panorama of the city is dominated by the church of transformation of the Lord on the hill of Tábor. The cathedral with netted vault from 1512 was provided with Renaissance gables and its high tower received a double dome in 1677.




An adornment of the city are its townhouses with mostly Renaissance gables. The visitor can conclude his stroll through the winding lanes of the old town by climbing the only preserved tower of the original castle called Kotnov which offers view down to the city with its wide neighborhood.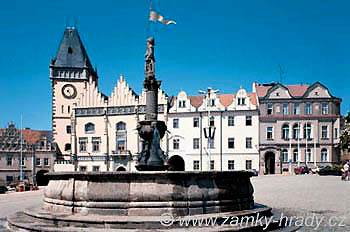 On the outskirts of Tábor toward Písek there is the Klokoty pilgrimage site. The picturesque architectonical complex was build by the Benedictines during 1701 - 1730. Its center is dominated by the single nave church of Virgin Mary. The trapezoidal space with cloisters is enclosed by octagonal chapels in the corners. All towers are covered by rich Baroque domes.