Bouzov
---

Státní hrad Bouzov, 783 25 Bouzov
Tel. +420 585 346 201, e-mail: hrad@hrad-bouzov.cz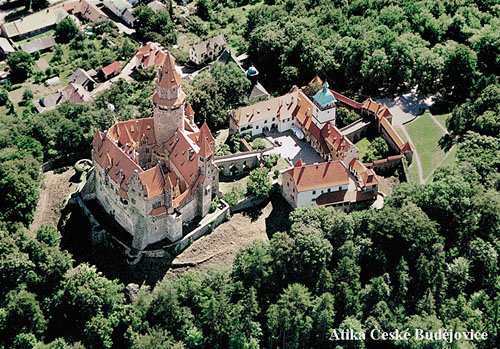 &nbsp&nbsp The woodland at Litovel is over looked by the Romantic castle Bouzov. The castle was built around the beginning of the 14th century, with the first known owner from 1317. Since the middle of 14th century until 1695 the castle changed hands several times.
&nbsp&nbsp In 1695 Bouzov was obtained by an order of German knights, but they did not take proper care of it over the following 200 years. Not until the decision of the order grand master, archduke Eugenius, did radical reconstruction take place between the years 1896 and 1901. The project, which was designed by professor George J. Hauberisser of the Munich Polytechnic University, was more or less respectful of the ground plan of old castle, but all similarity with the previous building finishes here.
&nbsp&nbsp The new structure, representing the late German Gothic style, abounds in projections, little towers as well as other, in relation to the rest of Czech architecture, very unusual elements. The castle as a whole, however, is an honored setting for film fairy tales.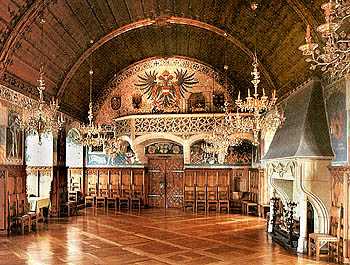 &nbsp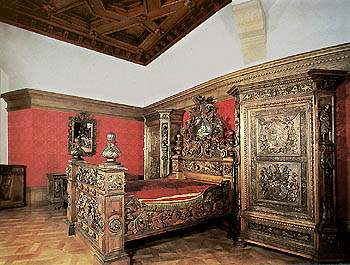 &nbsp&nbsp The stately interiors of the castle are furnished with valuable historic furniture and old relics of the order. The dominant room is a pseudo-Gothic Knight Hall. The grand master's bedroom excels in splendid carved furniture and other works of art. Adults may climb a 61 meter tall watch tower.