Valtice
---

Státní zámek Valtice, 691 42 Valtice
Tel. +420 519 352 423, e-mail: valtice@pambr.cz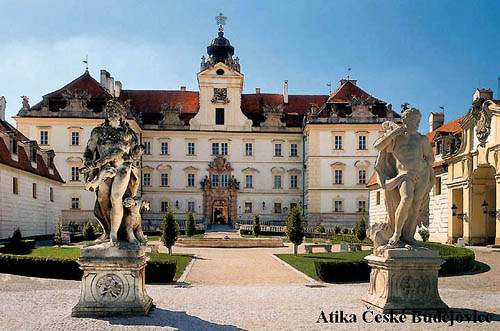 &nbsp&nbsp Valtice represent an excellent example of Baroque style. The build up of the manor is in its first phase, i.e. about till the middle of the 17th century, connected with Duke Karel Eusebius from Liechtenstein who also considerably influenced the final shape of the buildings. Till 1641 most of them were projected by G. G. Tencalla. In the first quarter of the 18th century the manneristic esthetics of the three story manor was overlaid by a more modern form of the top Baroque according to the project of J. B. Fischer from Erlach. His plan were realized here by D. Martinelli, especially after 1713.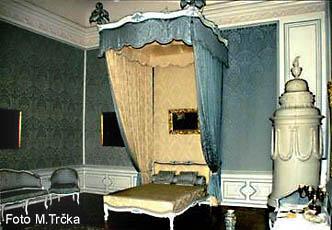 &nbsp

&nbsp&nbsp The stroll through the castle is a very pleasant experience. Several rooms and halls display extraordinarily rich decorations of the walls whose value is not diminished by the fact that most of them were radically restored in the second half of the 20th century.
&nbsp&nbsp The most beautiful from almost twenty interiors are the Mirror Hall, the picture gallery, the manor chapel and the saloon of Prince Charles. These and a number of other rooms are moreover decorated by magnificent ceiling paintings.
&nbsp&nbsp To the charm of Valtice adds the natural country park following since the 19th century the tradition of a similar park at the manor of Lednice and containing numerous precious decorative buildings. Among them it is necessary to mention at least the mighty colonnade with Corinthian pillars built in 1832 and the Temple of Diana called also Rendezvous recalling the Roman Victorious Arc (1812).