Třeboň
---

Státní zámek Třeboň, 379 01 Třeboň
Tel. +420 384 721 193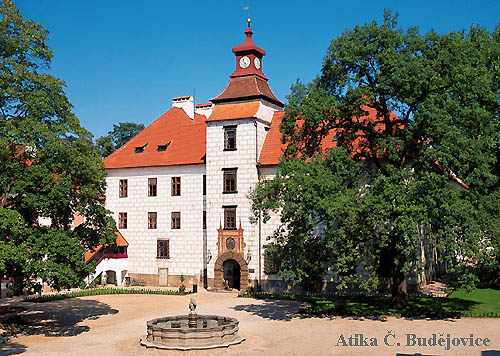 &nbsp&nbsp Třeboň was established sometime at the beginning of the 13th century during which the original settlement grew into a small town with a fortified yard. In 1367 the Rosenbergs founded the monastery in Třeboň with the church of St. Jiljí. Approximately during this period the stronghold on the southwestern side of the town gradually changed into a small castle which was then considerably expanded before the beginning of the 16th century.
&nbsp&nbsp Antonio Ericer built a four winged manor on the sites of the walls of the castle. Before 1602 when the last of the Rosenberg family Petr Vok moved from Český Krumlov to Třeboň, architect Domenico Cometta managed to heighten and extend the manor and decorated its facade by sgraffiti rustic work.
&nbsp&nbsp Among the Renaissance interiors stands out the so called Courtier Room with high vault and 32 blazons of the courtiers of Petr Vok.