Nelahozeves
---

Zámek Nelahozeves, 277 51 Nelahozeves
Tel. + 420 315 709 121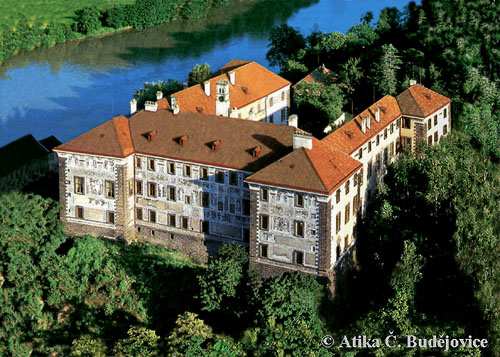 &nbsp&nbsp The castle was originally begun in 1553 for Florian Griespek of Griespach, though it was not completed at the death of the builder in 1588. The exterior facades are almost completely preserved as are some of the interiors. Among the best preserved Renaissance spaces the most interesting is the Knight's Hall with its stone fireplace, wall and ceiling paintings. The contents of the castle are rich and of the highest quality. Most of it comes from the castle of Roudnice, the main residence of the influential family of Lobkowicz, who from 1623 owned Nelahozeves also and from whom descend the present owner of the castle Martin Lobkowicz.
&nbsp&nbsp The collection in the castle consist above all of an exceptionally rich picture gallery with works of famous European masters such as Pieter Bruegel the Elder, Canaletto, Velasquez, Rubens and Veronese and with one of the largest collections of Spanish portraits from the 16th and 17th centuries outside of Spain.
&nbsp&nbsp Apart from furniture (e.g. exquisite pieces from 16th to 18th century) it is also possible to see in the castle rooms Medieval reliquaries and other religious objects, superb ceramics, objects of virtue, silver, original musical instruments and scores by Beethoven and Mozart.