Český Krumlov
---

Státní zámek Český Krumlov, 381 01 Český Krumlov
Tel. +420 380 711 465, +420 380 711 183, e-mail:zamek@ckrumlov.cz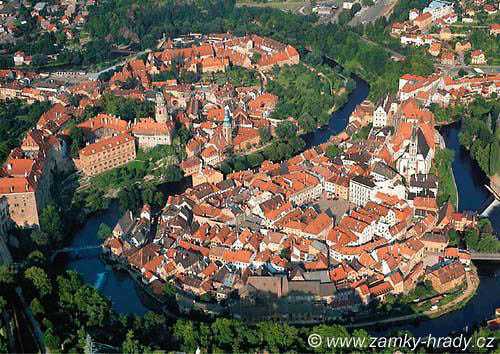 &nbsp&nbsp A walk through the center of this South Bohemian town is a wonderful experience. Gothic and Renaissance houses, the large Renaissance town hall on a sloping square, connected to narrow and winding streets, as well as dignified monasteries and churches were preserved without disturbing reconstruction and as a whole it represents a treasure of world wide importance.
&nbsp&nbsp However, not only the picturesque town, but also the castle (the second largest in Bohemia after the Prague castle) belongs among the most often visited places in Bohemia. Up to the present it gives evidence of the rich history and the houses of the important nobles of Rožmberk, who resided here between 1302 and 1600, Eggenberg, to which Krumlov belonged in the last three quarters of the 17th century and Schwanzenberg, who owned the castle in the period between 1719 and 1947.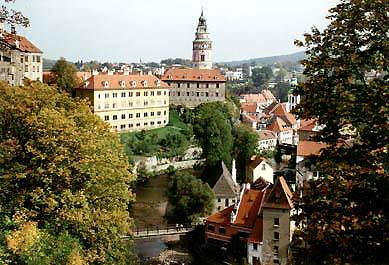 &nbsp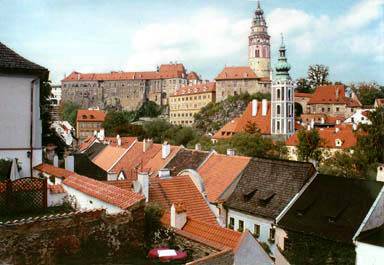 &nbsp&nbsp The original castle was founded by the nobility of Krumlov before the middle of 13th century. Petr of Rožmberk later built a new section known as the Upper castle. Substantial structural adaptations took place in the course of the forty year rule of Vilém of Rožmberk (+1592) and according to the plans of Baltazare Maggi both castles were connected by new structures. Valuable Renaissance and Baroque rooms and halls with many works of art and crafts of the last five centuries have been preserved in the Český Krumlov castle.
&nbsp&nbsp Up to our time the beautiful Renaissance ceilings and decorations of walls have been preserved in some of the rooms. Inside there is a valuable collection of Flemish tapestries and a large collection of paintings. There is a beautiful Rococo chapel and a large Masquerade Hall, decorated with paintings by J. Lederer. A gilded equipage is listed among the many curiosities. There is a splendid view in castle garden of a large Baroque theater with original furnishings and fixtures. There is also a summerhouse and a cascading water fountain in its surroundings. Since the end of the 16th century bears have been kept in the castle moat.